Posted 18 March
Interview with…Glen Parker
Modern Insurance Magazine sat down with Glen Parker, Operations Director at Lawes Consulting Group, to discuss his role in the company, and his thoughts on the current landscape of insurance.
What is your day-to-day like as Operations Director? What minor, everyday things must you make sure happen in order to ensure the smooth running of the business?
My main duty at Lawes Group is to oversee the operations of the company. My position entails different responsibilities, such as recruitment of staff, HR, Payroll and ensuring the business runs smoothly. I am always looking out for ways to improve the running of the business, and do the odd bit of recruitment, which I enjoy!
What is your philosophy in business?
My philosophy in business is to always treat candidates and clients in the same way I would want to be treated. By this I mean have the difficult conversations with candidates as well as the good ones. Give the candidates feedback on why they went wrong in the interview, what they should be looking to do, or aim for, to make sure they nail the next interview. This is what I believe makes Lawes Consulting Group different to the rest – our dedication to the Insurance world is second to none, and our reputation mirrors that.
How has Lawes evolved since you joined in 2008?
When I joined Lawes in 2008, it was a steady company looking to grow. I have seen Lawes grow from strength to strength in the last 14 years. Of course, I have seen staff come and go, but our aim is to increase the staff by 30% by the end of 2022. We have an expansion plan in place which we have been lucky to follow, and I personally believe we are the number one Insurance recruitment company in the UK and I am proud to be the Operations Director of such a successful business.
What has been your proudest recruitment story while working at Lawes?
This is a very tricky question to answer, as I have many stories that I am proud of. I have helped so many candidates find jobs, and likewise helped many clients find the right staff. I would say, the proudest thing for me has been helping individuals who unfortunately have found themselves out of work due to the COVID-19 pandemic, or any other reason that is no fault of their own. This has given me the most pleasure while working at Lawes.
How did you personally have to adapt in your strategic approach over the pandemic?
At first everything was new; it was 30 degrees outside in the first lockdown and no-one really knew what was happening, so we took everything in our stride. We used the time to evaluate, and decided that now would be the best time to upgrade all of our systems and technology, including all of our IT equipment and telecoms. Most clients stopped recruiting for a short period of time, but we got our heads down and decided to get used to the new way of recruiting. Who would have thought clients would be ready to take on staff just over a zoom meeting? I personally think it has changed the recruitment industry massively and I can't see it stopping!
What excites you the most about the current market?
What excites me the most with the current market is that more and more clients are getting used to home working or hybrid working. What this means for the clients is that they will have a much larger candidate pool to choose from when looking to fill a position.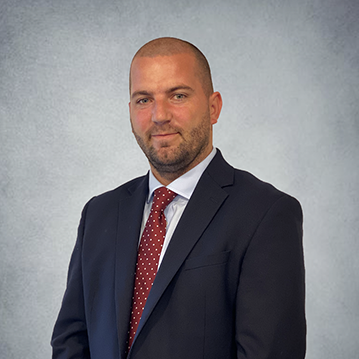 Glen Parker | Operations Director | Lawes Consulting Group
Related
You might also like:
Posted Less than a minute ago

Modern Insurance Magazine Issue 54 Now Available

The latest issue of Modern Insurance Magazine is now available to view, to check it out click on the image below.

Read more

Posted 27 January

Flock selects AutoRek for Bordereau, Bank & Payment Reconciliation Requirements

London, 26 January – AutoRek, a leading software provider to global financial services firms, is pleased to welcome Flock on board as a new client. Flock was founded on the conviction that traditional insurance business models are no longer fit for purpose in our fast-moving, hyper-connected world. They set out to change this by building a global, fully digital insurance company for connected commercial vehicles. An insurance company that proactively mitigates risk, rather than just paying claims.

Read more

Posted 7 January

A Shift in the Recruitment Market 

Steven Lawes of Lawes Consulting Group recounts the impact the last 18 months has had on the recruitment market, including the challenges and triumphs encountered throughout times of disruption.   Insurance is cited as a resilient sector, how has the recruitment market adapted throughout the recent pandemic and shift to home or hybrid working? 

Read more