Posted 5 March
Rethinking recruitment and building a career in insurance
The experience of 2020 and early 2021 has led many of us to change how we view work. It's now, more than ever, become a thing that we do rather than a place that we go. The separation of these two things has led to a huge shift in personal and corporate mind-sets and has created the opportunity to change the way we recruit, train, and develop talent in our business.
Widening the talent pool and encouraging applications from people who would previously never have considered a career in insurance is a truly exciting prospect and gives companies willing to embrace change a real advantage.
With the introduction of permanent home working, or a mix of home and office working, we now have the opportunity to recruit from a broader talent pool. Even without changing traditional working hours, having the flexibility to work from home allows companies to appeal to different groups including:
Parents or carers who have early morning responsibilities (such as doing the school run or assisting a family member who needs additional support throughout the day), who may not have been able to be physically present at an office in a city centre in time for the start of the working day, are more likely to be able to do so if their 'office' is their own home.
People with disabilities who may have found commuting problematic or who found traditional office environments less accessible, are likely to find that their own homes are a more suitable and comfortable working environment.
The ability to work from anywhere and the increased comfort in using virtual communication media means that when searching for talent, we are not limited to only considering candidates within commuting distance of a particular office but can now resource from a significantly wider geographical area.
Recruitment based on values, not just experience
At Sedgwick, it's crucial that we attract and retain colleagues who share our values and who embrace and embody caring behaviours. Our selection process includes ensuring a cultural fit. However, the talent pool of individuals who share our values AND who also have the requisite insurance knowledge/experience is smaller than the talent pool of individuals who are simply aligned with our culture. We are now in position to recruit from a wider group and therefore select people with the right attributes and then support them as they build expertise through our wide-ranging technical learning and development programmes.
Importance of training and development
With comprehensive induction programmes setting the right tone for new colleagues, it's key that innovative, personalised learning and development opportunities along with defined career pathways are also available. We need to create an environment where colleagues feel empowered and can thrive which is why putting in place the right technical and skills-based training is essential regardless of whether individuals wish to move into leadership roles, become technical experts or work in a shared services position.
The benefits of capturing the diversity of ideas and thinking that new talent bring to our business shouldn't be underestimated, and without the correct level of support and right environment, those great ideas may never see the light of day.
And so COVID-19 has really accelerated the way the workplace is viewed and it's now just as likely to be a room in your home as it is a skyscraper in the city. With this comes the freedom to be able to bring in colleagues to our business from a whole new demographic. It's now up to all of us to seize the opportunity to make our industry more diverse and inclusive by recruiting, training, and developing talent from a significantly wider pool.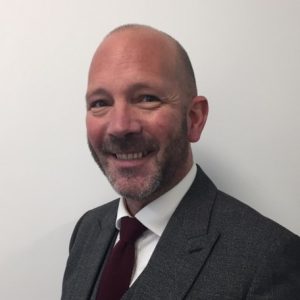 Related
You might also like:
Posted 12 May

Future of Insurance Work, Part 1: Let's talk about race and ethnicity at the senior level

As we approach Spring and make our way out of the third national lockdown, we will all be sighing with relief that there is light at the end of the tunnel. However, there will be mixed feelings about what comes next. There is much talk about hybrid or blended working and with some trepidation, we will be thinking about dusting off those suits, being back in the office, and having face to face meetings, which in some cases will be a real treat.

Read more

Posted 6 April

Future of Insurance Work, Part 1: Let's talk about race and ethnicity at the senior level

As we approach Spring and make our way out of the third national lockdown, we will all be sighing with relief that there is light at the end of the tunnel. However, there will be mixed feelings about what comes next. There is much talk about hybrid or blended working and with some trepidation, we will be thinking about dusting off those suits, being back in the office, and having face to face meetings, which in some cases will be a real treat.

Read more

Posted 9 March

Candidate Services at Lawes Consulting Group

With a reputation for being experts in the sectors that we operate, we are also renowned for consistently delivering the right opportunities to our candidates, working proactively to give them the edge in a competitive market.

Read more